Welcome,
Schedule Appointment
I work with those suffering from chronic pain. I help people live pain free so they can enjoy life to their fullest potential at any age.
Do you suffer from…
Stiffness in the morning or after sitting for a long time?
General sense of not being grounded or balanced?
Thinking that it's never going to get better and no one knows what is wrong?
Not being able to exercise, wear tight fitting clothing, or have sex without pain?
Sadness or loneliness generated from the pain of not getting answers you need to heal?
How it works
If you can relate to any of these struggles you might feel alone thinking that no one understands, and that something is very wrong with you. I help my clients break through these feelings every day offering hope and real solutions so they can heal from the inside out.
Wouldn't it be great if …
You had more fluidity with a larger range of motion?
You could incorporate new movement patterns into any exercise or fitness routine that you already have?
You could move away from pain and stiffness and be healed?
You had a deeper understanding of your body and how your pelvic pain was teaching you how to listen to yourself?
You had deeper and more satisfying relationships with yourself and others?
My body was a mess after many years of knee issues then TKR.

As a result I walked funny and my body hurt in multiple places. After just one session with Rae I experienced increased flexibility and it felt like I was floating.

K Singer
Discover which areas are holding you back and keeping you stuck in pain!
I've developed a unique process to support those like you to make essential shifts that you've been searching for to move forward and heal from your chronic pelvic pain.
Maybe you've tried many things that haven't worked to get to the core of your issue. Are you sick and tired of having no real support to move you away from pain patterns into freedom and ease?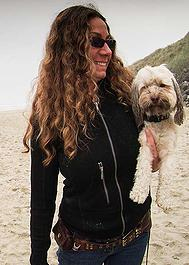 My process draws from being a Guild Certified Feldenkrais Practitioner, and NLP Master Coach, as well as over 25 years experience working with body issues around pain and stress.
Find out more how this will work for you!
What's the next step?
One session stops my pain. One session gives me a new relationship with my body.

"Rae is passionate about the body/mind and helping me move without pain. There have been several occasions where ONE session with Rae stops my pain. I moved out-of-state and it's been difficult finding someone with her skill, expertise and smile!"

Tas S.